---
Hi, I'm Luna!
The East has always been center of my life.
I was born on July 5, 2000, in Eilenburg, Saxony, and grew up in the district of Wittenberg. I spent part of my 10th grade in Szigetszentmiklós, Hungary – a suburb of Budapest. After graduating, I pursued a commercial apprenticeship in a travel agency, first in Schwerin and then here in Halle. Since 2019, I've been living in Halle with my dog, Meggie.
I learned early on what diversity means.
As the child of two therapy dog trainers, I learned from a young age what diversity entails. Through my parents' work, I encountered various life realities early on. Growing up as a queer person in rural areas meant learning that not everyone is socially accepted and that some people need to advocate more for their rights than others.
Social inequalities politicized me.
Coming from a non-academic family, I am the first child to attend university. My grandparents and parents worked hard for many years, and my family has been influenced by the changes after the German reunification. Party politics never played a role at home. Understanding that not all people in Germany have equal opportunities strongly politicized me.
If we want to be heard, we have to take action ourselves.
In 2021, I joined BÜNDNIS 90/DIE GRÜNEN, the German Green Party. In times of rising right-wing nationalism/populism, I concluded that it's no longer sufficient to cast a vote somewhere every few years. As the spokesperson for GRÜNE JUGEND Halle (Saale), the youth organisation linked to the Green Party, I had the privilege of taking on initial political responsibilities and advocating with many other members for a socially just and environmentally friendly Halle (Saale). Since September 2022, I've been working professionally as a diversity officer for BÜNDNIS 90/DIE GRÜNEN in Saxony-Anhalt, fighting for equality, feminism, and participation.
I
.
I want to take responsibility for the city that has been my home for the past four years. As an expert resident (a committee member with an advisory function) in the city council's Social, Healthcare, and Equality Committee, I see the need for a strong voice for change. From several encounters with the city administration, I know: If we want to change something in Halle, we have to take the initiative ourselves.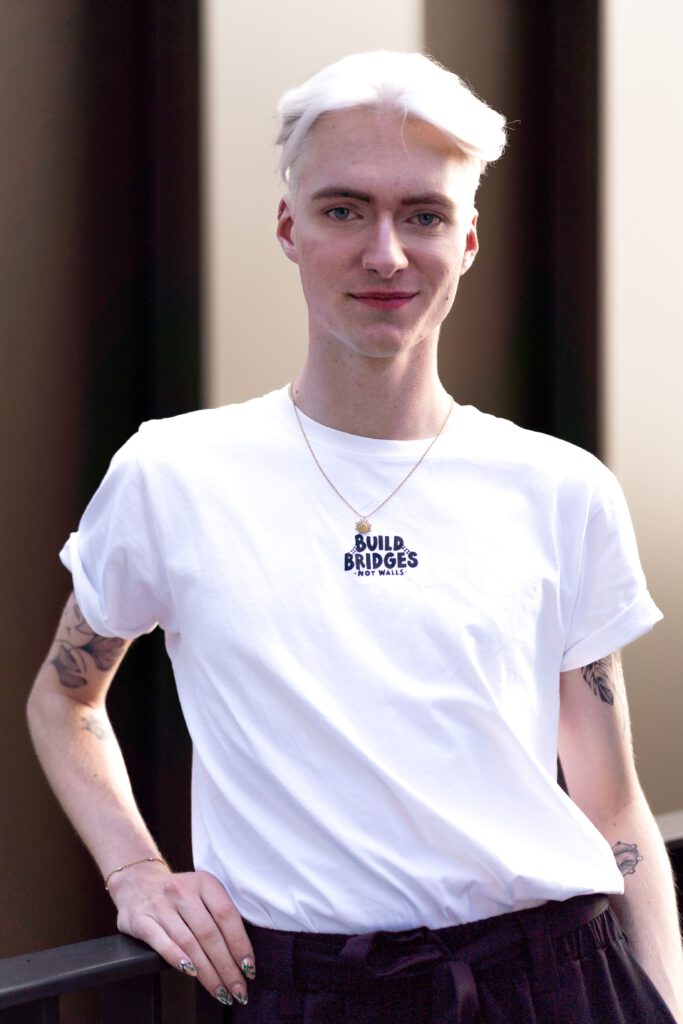 ---